Prayer of the Day
First Week of Advent
December 2nd, 2015
"He instructed the crowd… they all ate as much as they wanted, and collected seven baskets of scraps."
Matthew 15 : 36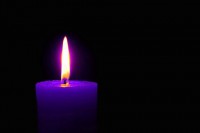 In this passage we learn how Jesus cured the multitudes who flocked to him, and then healed their physical hunger, before sending them home.  This miracle of the seven loaves  and a few small fish were enough to feed thousands. What does it show of the face of Jesus? ….  That he was highly compassionate and empathetic with others' weaknesses.  He is a God of lavish generosity, care and concern for all.  Using the basic elements of life he transformed them into a rich  food to feed all.  The connection with our Eucharistic meal is clear, –  also how our small contributions in this case bread, can be transformed into life-giving nourishment.
Prayer
Out of his generosity and compassion Jesus fed the multitudes. Usually its out of our leftovers that we distribute to the needy. We ask the Lord to give us a better sense of priorities, and to be more ready to "hear the cry of the poor." Amen.