Prayer of the Day
First Week of Lent
March 12th, 2014
""Have mercy on me God in your kindness. In your compassion blot out my offence.""
Psalm 50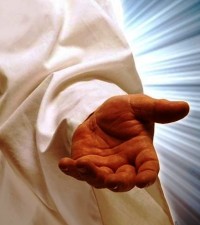 Psalm 50 which is the Responsorial Psalm in to-day's Liturgy is often used during Lent for penitential services.  We are told by Scripture scholars that it was composed by King David as an act of repentance when the prophet Nathan made him aware of his sin of murder and adultery.  God accepted David's prayer of repentance and with his sin forgiven David continued to rule Israel.
In our Mass to-day this Psalm follows the story of the people of Nineveh who repented when the prophet Jonah preached to them.  Unfortunately we only hear a few verses of the Psalm but it would be a good Lenten exercise to find Psalm 50 in the Bible and read it through.   We might find some verses will touch us more deeply and we will want to spend time meditating on them.
There are many stories and Psalms in the Old Testament which show God's mercy and compassion but it is no doubt the Gospels which give us the greatest proof of this,  divine attribute.  And as if this weren't enough Our Lord continues even in our own times to demonstrate his mercy.  This he has done through his  revelations to Sr. Faustina in her Convent in Poland.   These revelations simply ask us to trust in God's mercy which is without limit.
In his recent Apostolic Exhortation  'The Joy of the Gospel' Pope Francis takes up the same theme when he says "God never tires of forgiving us;  we are the ones who tire of seeking his mercy." [3]
Prayer
"Lord, give joy to all who trust in you." (Communion Antiphon for to-day's Mass) Amen