Prayer of the Day
First Week of Lent
March 13th, 2014
""Jesus said to his disciples; 'Ask, and it shall be given to you.'""
Matthew 7 : 7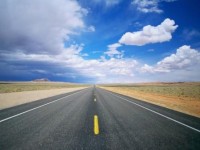 In his teaching on prayer Jesus goes to great pains to emphasise God's generosity and his willingness to grant our requests.  He has already taught us to address God as Abba Father in our prayer and he wants to assure us that this Heavenly Father is far more loving and generous than any earthly Father could be.   He presents God to us as someone whom we can trust with our deepest needs and longings.
Our image of God is very important not just for our time of prayer but for our whole lives.  If we see God as someone to be feared,  someone who is always on the look out for our failings and weaknesses then the practice of religion will become a cold duty rather than a joyful privilege.  And worse still this false image of God will be passed on to others.   One way of growing in our trust of God is to look at the example of the Saints.  St. Thérèse  wrote; "You can never trust the Good God too much.  He is so powerful and so merciful."  (Autobiography)   She wasn't afraid to ask her Heavenly Father for all kinds of things.  She even asked for snow on the day of her clothing as a Carmelite and to everybody's surprise it snowed, even though it wasn't the time of the year for snow!
Of course,  we all have the experience of our prayer not being answered or certainly not in the way we wanted.  At times like this our faith is challenged as we go on trusting that our prayer is never wasted and that in the end  "All will be Well." (Julian of Norwich)
Prayer
"Jesus I trust in You." Amen (Prayer taught to St. Faustina by Our Lord for the Divine Mercy Picture)