Prayer of the Day
Fourteenth Week in Ordinary Time
July 10th, 2014
""Let your face shine on us, O Lord, and we shall be saved.""
Psalm 79 v.3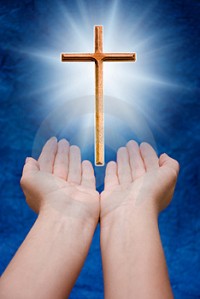 "When Israel was a child I loved him." (Hosea 11 : 1)  The Readings of this week describe the love God has for his people as that of a loving,  caring provident Father for his family.  A Father who remembers his people,  beautiful attitude of attention and knowledge portrays every detail of the family who knows about giving and receiving with mutual respect and gratitude.
Again in the Gospel today,  Jesus is instructing his disciples about proclaiming the Kingdom of God as they move into the towns and villages where the people live.  Jesus called twelve disciples,  he did not draft them,  force them or ask them to volunteer,  he chose them to serve him in a special way.
Christ calls us today,  he doesn't twist our arms and make us do something we don't want to do.  We can choose to join him or remain behind.  When Christ calls you to follow Him,  how do you respond?
Prayer
Let us pray for greater willingness to serve God and his people. Father in the rising of your Son, death gives birth to new life. The sufferings he endured restored hope to a fallen world. Let sin never ensnare us with empty promises of passing joy. Make us one with you always so that our joy may be holy, and our love may give life, through Christ our Lord. Amen