Prayer of the Day
Fourth Sunday of Easter – World Day of prayer for Vocations
May 11th, 2014
""I am the gate of the sheepfold.""
John 10 : 1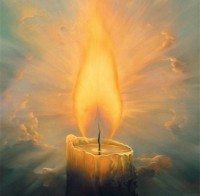 What can shepherding teach us about God and our relationship with him? At the end of each day the shepherd brought his sheep into shelter. They knew the voice of their shepherd and came at his beckoning. So familiar was the shepherd and his sheep, that each was called by a distinct name.
 Jesus message from the cross shows us a shepherd who is willing to die for his sheep. He dies for what he believes in.
Prayer
"Lord Jesus, you always lead me in the way of true peace and safety. May I never doubt your care nor stray from your ways. Keep me safe in the shelter of your presence." Amen