Prayer of the Day
Fourth Sunday of Lent
March 30th, 2014
""Rabbi, who sinned, this man or his parents, that he was born blind?""
John 9 : 2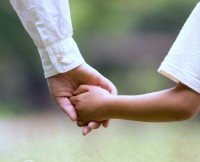 It was a common belief in Jewish culture that suffering was the result of some great sin. In the Book of Job, the author struggles with the mystery of evil – wondering how bad things can happen to good people. Job wrestles with the mystery of suffering. We meet his three 'comforters' who try to convince him that his sufferings are the result of some sin he has committed. Job knows, however, that he has tried to live an upright life. Job did not solve the mystery, but he separated guilt from suffering. Innocent people sometimes suffer.
If God took suffering away whenever we asked, we would follow him for comfort and convenience, not out of love. When we suffer from a tragedy or a disability, we must not say, 'Why did this happen to me?'  or 'What did I do wrong?' Instead, we need to ask God to help us find strength in our situation.
Jesus also used the blind man to teach us about faith and to glorify God.
Prayer
Lord, open our eyes to the wonders of your love. Amen