Prayer of the Day
Fourth Week of Lent
March 11th, 2016
"Let us test him with cruelty and with torture and thus explore this gentleness of his and put his endurance to the proof"
Wisdom 2 : 1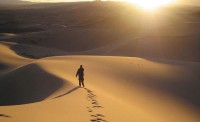 Although this passage was written over fifty years before Christ it predicts the suffering which Jesus will experience during his Passion.  Mel Gibson's film 'The Passion' certainly gave us some idea of the terrible physical suffering which Our Lord endured from the time of his scourging right up to his Crucifixion and Death on the Cross.  But no film or book could even describe the mental and emotional suffering which he must have undergone during that terrible experience.  To be betrayed with a kiss by one of his own must have pierced him to the heart and then to hear Peter,  the one he had chosen as leader deny that he ever knew him would surely have "put his endurance to the test?"
We might think that meeting his beloved Mother on the way to Calvary and see her stand faithfully beside him at the foot of the Cross would have brought Jesus some consolation.  But what son could bear to see his own mother share his suffering?  Surely he would have wanted to spare her that agony?   In spite of all the ways in which the gentleness of Jesus was explored and tested,  he remained patient,  even to the extent of praying for those who had unjustly condemned and tortured him.  We might wonder from where Jesus received his inner strength.  I think we have the answer in today's Responsorial Psalm, Psalm 33, 'The Lord is close to the broken hearted;  those whose spirit is crushed he will save.'
It is good to remember that the Passion of Christ continues today in all those suffering from war,  famine,  disease and many other forms of suffering including betrayal,  rejection,  loneliness.  As members of Christ's Body we can help all these brothers and sisters of ours with our prayers.  As we approach Passion Week,  let us pray some of the Psalms which gave Our Lord consolation and strength during his own Passion.
Prayer
"O Lord, be not far from me, O my strength, hurry to my aid." Amen (Psalm 21 v.20)