Prayer of the Day
Fourth Week of Lent – Feast of St. Isodore
April 4th, 2014
""What my Father has given me is greater than all else, and no one can snatch it out of my Father's hand. The Father and I are one.""
John 10 : 29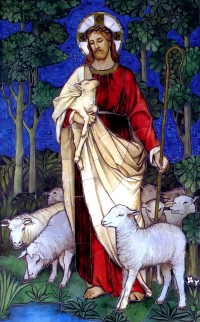 Just as a shepherd protects his sheep, Jesus protects his people from eternal harm.  While believers can expect to suffer on earth, Satan cannot harm their souls or take away eternal life with God. There are many reasons to be afraid here on earth. If, however we choose to follow Jesus, he will give us everlasting safety.
'The Father and I are one' – This is the clearest statement of Jesus' divinity which Jesus himself ever made. Jesus and his Father are not the same person, but they are one in essence and nature. Jesus is not merely a good teacher – he is God. His claim to be God was unmistakable. The religious leaders wanted to kill him because their law said that anyone claiming to be God should die. Nothing could persuade them that Jesus' claim was true.
Prayer
Lord, I believe in your love and care for me. Amen