Prayer of the Day
Friday after Ash Wednesday
February 12th, 2016
"You will continue my good works and sustain them."
Ven. Pierre Bienvenu Noailles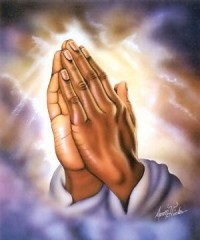 Today's Reading (Isaiah 58 : 1)  "Proclaim their faults to my people.  They seek me day after day,  they long to know my ways,  like a nation that wants to act with integrity and not ignore the law of God.  They ask me for laws that are just,  they long for God to draw near:  Why should we fast if you never see it,  why do penance if you never notice?"
Response :  A humbled contrite heart you will not spurn O Lord.
Acclamation :  My soul is waiting for the Lord.  I count on his Word,  because with the Lord there is mercy and fullness of redemption.
Prayer
Father look upon our weakness and reach out to help us with your saving power, thro' Jesus Christ our Lord. Amen