Prayer of the Day
Friday after Ash Wednesday
February 20th, 2015
""Why is it that we and the Pharisees fast, but your disciples do not?""
Matthew 9 : 14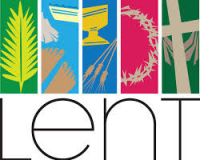 When Jesus' disciples were criticized by the Pharisees for not fasting as they and the disciples of John the Baptist did,  the Master was quick to defend them.  Fasting is one of the primary Lenten disciplines.  By fasting,  which should always be united to prayer,  we become less attached to the things of the world,  and we become freer to serve God and others.  Jesus himself fasted for forty days when in the desert,  and during this season of Lent we accompany him in this journey of preparation.
The Holy Spirit can help us to renounce ourselves and take up the cross of fasting during Lent.  If we are happy to fast and to die to self,  we will experience great freedom.  Going without food reminds us that the only true and lasting source of joy is spiritual.  We also express solidarity with those whose poverty forces them to go hungry.  If we really want to show compassion to the poor,  we must experience within our own bodies the consequences of poverty.  Fasting is thus an incentive towards generosity,  and the money saved during a fast can readily be given to relieve the enforced hunger of others.
Prayer
Lord, help me to accept the limitations in my life and to know that you are present with me wherever I am. Amen