Prayer of the Day
Second Week of Advent
December 10th, 2015
"Truly I tell you, among those born of women, no one has arisen greater than John the Baptist. "
Matthew 11 : 11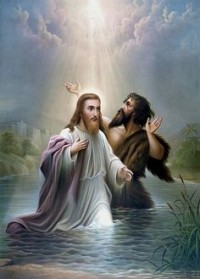 John is more than a prophet. In human history there is none greater than John the Baptist. No one ever fulfilled his God-given purpose better than John the Baptist. Yet in God's coming Kingdom, all members will have a greater spiritual heritage than John, because they will have seen and known Christ and his finished work on the Cross.
In this verse, Jesus may have been referring to a vast movement towards God – the momentum that began with John's preaching, or He may have been reflecting the Jewish aspect of expectation that God's Kingdom would come through a violent overthrow of Rome, or He may have meant that entering God's Kingdom takes courage, unwavering faith, determination and endurance because of the growing opposition levelled at the followers of Jesus.
Prayer
We pray that we will have courageous people like John the Baptist to point us towards Christ. Amen