Prayer of the Day
Second Week of Easter
April 14th, 2015
""So must the Son of Man be lifted up.""
John 3 : 14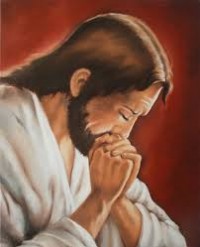 Central to Christian faith is the Crucified Lord.  This is a stumbling block to the Jews and scandal to the Gentiles.  The Jews were expecting a different kind of Messiah Redeemer.  Jesus shuns the title Son of God – long ago it was bestowed on the kings of Israel.  He prefers to be called Son of Man,  which in Aramaic simply refers to a man – a human being.
Perhaps with this Jesus is emphasising His full humanity.  But this title appears in the Book of Daniel,  referring to a mysterious figure,  the servant of God,  present in God's plan from the beginning of the world and receiving power over all the nations in due time.  This figure refers to the whole people of God,  Israel.  But Jesus applies the prophecy to Himself to affirm His Divine identity. So it works both ways,  expressing both Jesus' Divinity and humanity.
Prayer
Lord, we pray for the forgotten ones of all nations, the elderly, children, and the imprisoned, that their plight may be known and that supplies may reach them in time. Lord hear us. Amen