Prayer of the Day
Seventeenth Week in Ordinary Time
July 28th, 2014
""If you had faith the size of a mustard seed"…""
Luke 17 : 6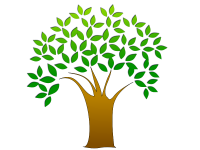 Jesus demands faith for our salvation. This is only possible through the virtue (and grace) of faith. To reach beyond our limitations, to hear the voice of God, to "taste and see the goodness of the Lord" requires a radical approach to life: FAITH! It doesn't take much, the size of a mustard seed will do, but it is essential to human life. Only man can believe – no other creature can because only we can be bad or good. Nothing else in the universe has that choice. Faith allows us to choose well. Choose Life! Choose to believe! The good news is we are off to a great start: Jesus said, "It is I who choose you."
"The Kingdom is like a Mustard Seed." This is what life is all about: eternal life. Below are the testing grounds, the greenhouse, or the nursery. Before we can be bought and brought to our real Home, the Lord wants to "test drive" us to see if we are who we claim to be.  
Prayer
Lord increase our faith, and help us to Choose Life. Amen