Prayer of the Day
Sixth Sunday of the Year
February 16th, 2014
""I have not come to abolish but to fulfil.""
Matthew 5 : 17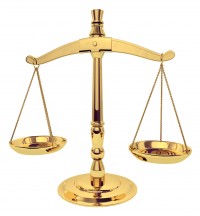 Reading :  Sirach 15 : 15-20  "If you choose you can keep the commandments.  There are set before you fire and water to whichever you choose stretch out your hand.   Immense is the wisdom of God,  he is mighty in power and all seeing,  the eyes of God see all that he made he understands every human deed and he has given no one permission to sin."
Psalm 118 : "They are happy whose life is blameless who follow God's law."
Second Reading : 1 Corinthians 2 : 6-10 "We have a wisdom to offer those who have reached maturity.  Train me to observe your law to keep it with my heart."
In today's Gospel we read about the law.   Human beings have been given the freedom to obey God's laws or not.   Christ calls us to choose love as the fulfilling of the law.  Choose life that you may be a member of God's family.
Prayer
Lord, I confess in the secret of my heart, how happy are those who follow your law. For this happiness I must seek you in each step that I take. In my desire for you I acquire the true spirit of obedience. Show me your ways Lord, open my senses to think see, hear and feel them. Amen