Prayer of the Day
Sixth Week of Easter
May 29th, 2014
""In a short time you will no longer see me.... I am going to the Father.""
John 16 : 16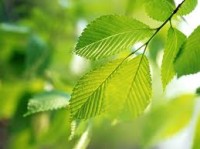 It's forty days to-day since we celebrated the greatest feast of the Liturgical Year – Easter Sunday.  For many centuries the Church throughout the world celebrated Our Lord's Ascension into Heaven on this day.  However,  in more recent years this feast has been transferred to next Sunday.  Even so to-day's Gospel which is taken from Our Lord's farewell discourse at the Last Supper speaks of his departure and his return to the Father.  He is trying to prepare his disciples for the time when they'll no longer see him.
After the Resurrection Our Lord continued to form them through a series of apparitions.  He always appeared unexpectedly and disappeared just as suddenly.  He wanted to show that he would still be with them but in a different way.  However,  they were slow to comprehend his message.   They would need the Holy Spirit to enlighten their minds and give them courage.
So on Ascension Thursday they returned to that upper room in Jerusalem where together with Mary they prayed for nine days for the coming of the Holy Spirit.   That was the first Novena made in the Church.   Every year many Christians throughout the world will begin making this Novena to-day.   Our new Saint,  Pope John XXIII,  when he convoked  the Council in Rome, he called on the whole Church to join him in prayer for a new Pentecost.  Perhaps we could make his prayer our own during these nine days.
Prayer
Holy Spirit, renew your wonders in our time as though for a new Pentecost and grant that the holy Church in continuous prayer, together with Mary, the Mother of Jesus, and under the guidance of St. Peter, may increase God's Kingdom of love, justice and peace. Amen