Prayer of the Day
Sixth Week of Easter – Feast of Bl. Edmund Rice
May 5th, 2016
"I am going to the Father."
John 16 : 17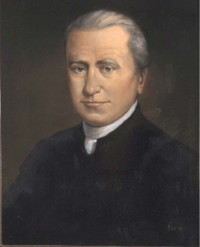 The gift of knowledge is necessary for those who follow Christ as they pray for the ability to know and learn about what Faith requires to be alert and aware of where to seek authentic instruction in the Christian faith. To understand the gifts of the Holy Spirit one needs all the gifts  because  they complement each other.
Bl. Edmund Rice came from Callan, Co. Kilkenny.  After his young wife's death, he dedicated his life to the education of the poor.  He gathered like minded men who took religious vows together to work for the Catholic education of boys.  He founded the Christian Brothers and the Presentation Brothers.
Prayer
We pray Holy Triune God, grant us the gift of knowledge in discerning what we ought to know and the courage to persevere in Jesus' name. Amen