Prayer of the Day
Sixth Week of Easter – Feast of Our Lady of Fatima
May 13th, 2015
""Everything the Father has is mine.""
John 16 : 15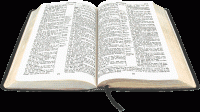 In Hebrew,  the word for truth conveys the quality of being utterly reliable,  utterly worthy of confidence.  In the Gospel,  truth is the revealed Word of God, who is Jesus Himself.   One of the many aspects of God that the Holy Spirit helps us to understand is the total,  self-giving and lavish love that he has for the whole of creation.  We are free to love as we receive God's love,  and rely on the power of his Spirit to help us in our weakness.  We are freed from selfishness as we gaze on the face of Jesus and see his image in the faces of those we meet.
The apparitions to the three children of Fatima took place in the summer of 1917,  beginning on 13th May when the "lady" asked the children to pray for sinners and an end to world war.  In the final apparition on 13th October,  the "lady" identified herself as Our Lady of the Rosary,  and called for prayer and conversion.
Prayer
We praise you Lord. Holy Spirit, enable us to listen to your voice witnessing to the truth who is Jesus our Saviour. Amen