Prayer of the Day
Sixth Week of Easter – Feast of St. Conleth, Bishop
May 4th, 2016
"I still have many things to say to you, but you cannot bear them now."
John 16 : 12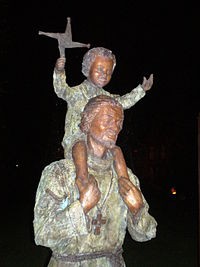 To-day we look at the gift of fortitude. This gift sustains Christians who receive the seven sacraments.  There are examples of the endurance of Jesus in his life on earth and death and in the lives of the Martyrs and saints in the scriptures written for us to read and imitate. We pray for those who have difficulties to change from addictions that hold them up. Those who need to take a quantum leap out of the vice of addiction and follow Christ,  need the gift of fortitude to sustain them.
To-day is the feast of St. Conleth who is believed to have come from the Wicklow area.  He was persuaded by St. Brigid to act as priest for her community in Kildare.  He was venerated as a great saint.  He was buried beside Brigid in Kildare.
Prayer
Let us pray; 'Sacred Heart of Jesus, we place all our trust in you.' Amen