Prayer of the Day
Third Week of Advent
December 17th, 2013
""Jacob was the father of Joseph the husband of Mary; of her was born Jesus who is called Christ.""
Matthew 1 : 16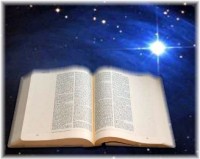 To-day's Gospel is not one that most priests like to proclaim or congregations enjoy hearing.  It's the genealogy of Jesus and includes names that aren't easy to pronounce!   Writing exclusively for Jewish Christians it is not surprising that Matthew traces Our Lord's ancestors back to Abraham the first Jew.   What is surprising is that he includes women in his long list,  even women of ill repute;  Tamar (v.3) disguised herself as a prostitute so that she could bear sons by Judah,  her father in law (Genesis 38).  Rahab (v.5) was a prostitute (Joshua 2 : 6) and Bathsheba was the woman with whom King David committed adultery (2 Samuel II),   Even Ruth the Moabitess is included (Ruth v.5).   Why did Matthew break with Jewish tradition by including these women in the genealogy of Jesus ?   Surely he would want to show that Jesus had a distinguished family line ?   Well he does indeed show how he was related to Abraham and King David but he also wants to highlight the fact that Jesus was part of sinful humanity.   That's why he would begin his public ministry by joining those who were queuing up for the baptism of John in the River Jordan (Mathew 3 : 13).
If Matthew, inspired by the Holy Spirit, includes those whom society rejects among Jesus' ancestors than we have no right to exclude anybody from our circle of relatives and friends.  We are all part of God's family,  members of Christ's Body. Everything we have,  talents,  possessions are gifts to be used in building up God's Kingdom of justice and love.
Prayer
"O wisdom. You come forth from the mouth of the Most High; You fill the universe and hold all things together in a strong yet gentle manner. O come to teach us the way of truth." (Gospel Acclamation for to-day's Mass : First O Antiphon) Amen