Prayer of the Day
Third Week of Advent
December 15th, 2014
""What authority have you for acting like this?''"
Matthew 21 : 23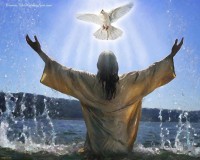 Jesus is confronted with this question from the chief priests and the elders. Jesus knows them better than they know themselves and in turn poses them a question on whether the baptism by John the Baptist was earthly or heavenly. They argue among themselves to come up with an answer. Jesus then decides to not to answer their question.
Prayer
Help us Jesus to always bear witness to the truth in word and deed. Let us not get caught up in falsehood as we go through our daily lives.