Prayer of the Day
Third Week of Lent
March 9th, 2015
""I do not ask for holocausts or sacrifice. A humbled contrite heart I will not spurn.""
Psalm 50 v.17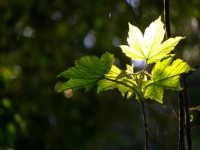 Naaman's faith! Is not seen,  he is helped by a little Israeli girl who has faith,  she knows God exists.  Her gentle persuasive words; "If only my master would approach the prophet of Samaria! He would cure him of his leprosy." (2 Kings 5 : 3)  Naaman went to his master who said; "Go by all means."  The King of Aram gave him silver and gold and a letter saying; "I am sending you my servant." (2 Kings 5 : 2)  So Naaman goes to Elisha's house and eventually does what he tells him to do and he is cured.  Obedience.  If God had asked you to do something difficult would you not have done it?
In to-day's Gospel Jesus's teaching is not accepted in his hometown, Nazareth,  where the people in the Synagogue after hearing Jesus's teaching, are filled with rage.   Jesus stirs up and points out to us where our weaknesses are.  If our faults and sins are not made known to us,  how can we be healed?  Saved!   Are we worth it?
Prayer
Lord show your ways to me. Send your Holy Spirit to me. Humbly, I ask for clarity where to begin with myself this Lent to see your saving power at work in me. Lord send your truth and your love to me. Amen