Prayer of the Day
Thirty-Third Sunday of the Year
November 16th, 2014
""For all of you are children of the light and children of the day. We are not of the night or of darkness.""
1 Thessalonians 5 : 5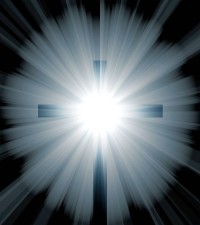 Light and darkness are two contrasting themes which we encounter very often in the Bible. In the opening verses, at the dawn of creation, the first words attributed to the Creator are "Let there be light!" We are then told that God separated the light from the darkness.
Although it may sound unattractive, darkness too has its own attraction. We are inclined, for example, to favour the rationality of light against the darkness of unknowing. We are invited to stay patient with all that is unresolved in our heart.
Jesus invites us to walk in the light. If our lives are free from evil we need have no fear of coming into the light. He reminds us, "You are the light of the world" – that is the ultimate good news of the Gospel. If we are the light of the world and the salt of the earth, then our role towards one another is meant to attract the goodness in others and enable it to develop. Through love and compassion a divine light shines about us and surrounds us with a warm, loving family. Jesus puts it very beautifully: "Your light must shine before others so that they may see goodness in your acts and give praise to your heavenly Father."
Prayer
Lord, let your face shine on me today and enable me to reflect your light to others so that I may be your instrument in forming family and community. Amen