Prayer of the Day
Trinity Sunday
June 15th, 2014
""For God so loved the world that he gave his only Son, so that everyone who believes in him may not perish but may have eternal life.""
John 3 : 16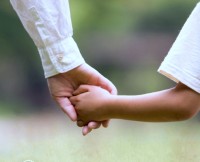 The entire Gospel comes to a focus in this verse from St. John's Gospel. God's love is not static or self-centred. It reaches out and draws others in. Here God sets the pattern of true love, the basis for all love relationships: when we love someone dearly, we are willing to give freely to the point of self-sacrifice. God paid dearly with the life of his Son, the highest price he could pay. Jesus paid the price for our sins, and then offered us the new life he had bought for us: when we share the Gospel with others, our love must be like that of Jesus – willingly giving up our own comfort and security, so that others might join us in receiving God's love.
Eternal life is God's life, embodied in Christ and given to all believers now as a guarantee that they will live for ever. When we don't know Christ, we make choices as though this life is all we have. In reality, this life is just the introduction to eternity.
Prayer
Lord, help me to live with gratitude for all you have given me. Amen