Prayer of the Day
Twenty Eight Sunday of the Year
October 11th, 2015
"… He went away sad, for he was a man of great wealth."
Mark 10 : 22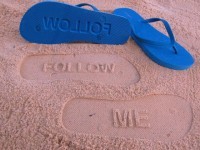 In today's Gospel passage a young man approaches Jesus – "he ran up to Him, knelt at his feet and asked him, "Good Teacher, what must I do to inherit eternal life?" In reply, Jesus reminded him of the Ten Commandments. The young man said he had observed these from his youth, and the Gospel write tells us that "Jesus looked at him and loved him." However, when Jesus challenged him to sell all he had and give the proceeds to the poor, the young man "went away sorrowful, for he had great possessions."
Jesus went to the heart of the law. He acknowledges the young man's efforts. However, Jesus' answer takes up the point that goes beyond commandments – to sell all one's goods and to give the money to the poor. The following of Jesus shows the way. Anyone called to be a disciple is taken over completely, because God wants the young man and all of us whole and entire. For the young man at that hour, possessions stood in the way of his gaining eternal life. Renunciation of possessions is not discipleship in itself but, rather, a means towards its realisation.
Prayer
Jesus, help me to have the courage to embrace your Gospel message even when it means I need to sacrifice something I hold dear. Amen