Prayer of the Day
Twenty Fifth Sunday of the Year
September 20th, 2015
"If anyone wants to be first, he must make himself last of all and servant of all."
Mark 9 : 35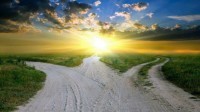 Jesus is on his way to Jerusalem where a cruel death awaits him.  On the way he is instructing his disciples,  preparing them for what lies ahead.  For a second time he predicts his Passion but his words fall on deaf ears.  These twelve men who have been with him for three years are still filled with worldly ambitions.  No wonder they are ashamed to tell the Lord what they were arguing about,  since one again they were arguing about which one of them was the greatest!   Our Lord uses this occasion of disharmony and selfishness to teach them that true greatness in his Kingdom will be measured by loving service to others especially to God's little ones.  And so he draws a little child to himself,  puts his arms tenderly around the little one saying; "Anyone who welcomes one of these little children in my name welcomes me."   What does it mean to welcome others in Jesus' name?  Surely it means we have to welcome as Jesus himself would do it.  As St. Teresa of Avila says; "Christ has no hands now but ours."   He needs us to continue his mission on earth.  We can only do this if we have the mind of Christ – if we see people as he sees them – in a non judgemental way,  recognizing their dignity and value as human beings,  children of God.
Like the Apostles,  we are slow learners – we need to spend time in the company of Jesus and ask him to give us his Spirit.  It is the Holy Spirit who transforms us so that we have one mind,  the attitudes of Christ.
Prayer
Lord renew us with your Holy Spirit so that we can continue your mission with enthusiasm and joy. Amen