Death and Dying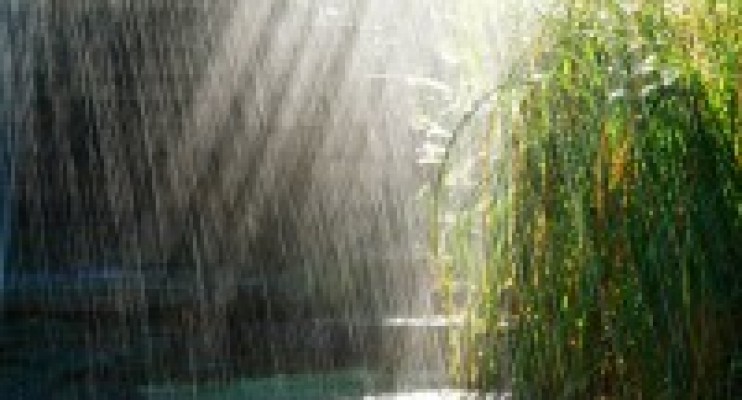 "For I am convinced that neither death, nor life, nor angels, nor principalities, nor present things, nor future things, nor powers, nor height, nor depth nor any other creature will be able to separate us from the love of God in Christ Jesus our Lord."
Romans 8:38
"I know that my Redeemer lives,
and on that final day of days,
his voice shall bid me rise again…" (Job: 19: 25-27).
In Shakespeare's play, 'Julius Caesar', when Caesar's wife tries to dissuade him from going into a situation which she felt would lead to certain death, he replies,
"Cowards die many times before their deaths;
The valiant never taste of death but once."
Spiritual writers, however, maintain that not thinking about death is a recipe for allowing death to invade all corners of life. In our contemporary Western culture, death and dying have been banished from the home to the hospital and the nursing home. The process of growing old and feeble is kept out of sight. So, I offer the following reflections on the subject of death and dying in the hope that you may find in them some help or consolation.
Death is the climactic moment of our whole life. Letting go is at the heart of death. It's not a dead end, however, but the road along which we must travel in order to enter into a fuller, eternal life with God. Peig Sayers, an old Irish woman from the Gaeltacht in west Kerry, Ireland, reflects on death as follows:
"…My hope is rising every day
that I'll be called into the eternal kingdom.
May God guide me on this long road
I have not travelled before."
(From 'Macnamh Seanmhná' – Reflections of an Old Woman)
Knowledge alone is not enough to alleviate the real fear which the process of dying arouses. Even Jesus shuddered at the prospect of death: "My soul is overwhelmed with sorrow to the point of death" (Mk 14:34), but it is in Our Lord's suffering and death that we find the meaning of ours. Nobody is as prepared or abandoned to death as Jesus was. Did he not come deliberately to live this eschatological hour of love given to the point of death? (Jn 12: 23-26). Yet, in spite of everything, it is Jesus himself who wishes to avoid the hour: "Now my heart is troubled…" (Jn 12:27)
To really die is to be fully human. It is as natural to die as to be born – death is as natural as life. Death is letting go and leaving all, but it is the way which leads to the vision of God. Without the hope of a resurrection our faith would make no sense – as St Paul says, we would end up "as people most to be pitied."
Patrick Kavanagh, an Irish poet, referring to customs surrounding death and dying, says:
"The time of death is a good time when life has been fully lived. There was something pleasant to contemplate in the death of an old person – an old man or woman going on a cruise to Eternity with baggage complete and passports in order." (From 'The Green Fool')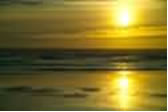 A golden sunset on a day of activity symbolises the evening of life at the end of a long action-packed journey.
It speaks of the gradual winding down,
the tempo of life gently easing towards the evening of life
in the peaceful glow of the setting sun.
An old tradition holds that in death the departing soul pauses to thank the body for the kindness and shelter it offered it during its earthly life. What would your soul speak about to your body in such a moment?
People face death differently: One group welcomes death, accepting peacefully their diminishment towards nothingness. Others carry within them what is lacking in the Passion of Our Lord through spiritual and physical darkness. Facing death becomes a journey to the interior. In faith we regard old age as the Lord's Paschal mystery. Growing old and dying is part of the poverty of diminishment. For Jesus, the Last Supper was his farewell meal – it included saying 'good-bye' to all he had not yet accomplished. This consideration will find an echo in the hearts of those who have lost somebody whose life showed so much promise. Those who are growing old are filled with seeds of eternal glory – so the message is "Do not be afraid." In the Bible we have the assurance that God will not abandon us:
"My burden since your birth
whom I have carried from your infancy.
Even to your old age, I am the same" (Is 46:3-4).
It's a question, finally, of wanting to hold on to life or abandoning oneself blindly into the heart of God who promises eternal life. It is consoling to know that one dies accompanied by the prayers of one's brothers and sisters in the Church. All those who have gone before us into eternal life await our homecoming.
"Who will separate us from the love of Christ? Will hardship, or distress or persecution, or famine, or nakedness, or peril, or sword? … I am convinced that neither death nor life, nor angels, nor rulers, nor things present, nor things to come, nor powers, nor height, nor depth, nor anything else in all creation, will be able to separate us from the love of God in Christ Jesus our Lord" (Romans 8: 35-38).
I end with a consoling thought from "Tuesdays with Morrie" by Mitch Albom
"As long as we can love each other, and remember the feeling of love we had, we can die without every really going away. All the love you created is still there. … You live on in the hearts of everyone you have touched and nurtured while you were here. Death ends a life, not a relationship."
Prayer
Lord, I lift up to you today all those who have been given the news that they are terminally ill. May they experience peace and consolation from those who minister to them whether at home or in hospital. When the final critical moment comes for me, help me too to let go for the last time and surrender myself with absolute trust into your hands, sure of a welcome home to that place you have prepared for me from all eternity. May we never lose sight of the empty tomb that symbolises Resurrection. Amen