GAUDETE et EXSULTATE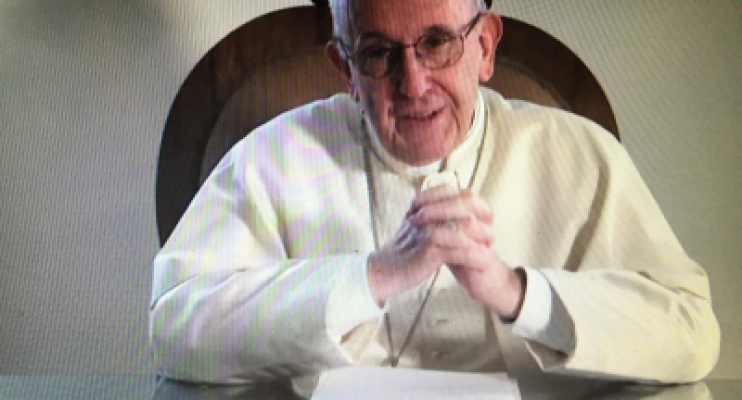 Pope Francis' recent Apostolic Exhortation, published on 19 March 2018 has been received positively for the most part.  The Exhortation is hailed as a rich reflection on the universal call to holiness – a call addressed to everyone, from our next-door neighbour to the homeless person on the street.
The Exhortation has five chapters covering a wide range of themes: a reiteration of Vatican II's insistence that holiness is for all, without exception; a rich reflection on the Beatitudes, which if lived faithfully in our everyday lives are a sure path to holiness; a warning about the obstacles to holiness; the need for discernment of spirits in answering the call to holiness with special emphasis on the reality of evil in our world.
Pope Francis also expresses special concern for valuing and promoting life at all levels, from the unborn child in its mother's womb to the life of those on the margins of society – the migrant, the destitute, the abandoned and the enslaved, to the vulnerable, infirm and elderly exposed to covert euthanasia.  "We cannot uphold an ideal of holiness that would ignore injustice in the world" (101).
If I encounter a person sleeping outdoors on a cold night, I can view him or her as an annoyance, an idler, an obstacle in my path, a troubling sight, a problem for politicians to sort out, or even a piece of refuse cluttering a public space. Or I can respond with faith and charity, and see in this person a human being with a dignity identical to my own, a creature infinitely loved by the Father, an image of God, a brother or sister redeemed by Jesus Christ.[82]
Perhaps one of the most striking aspects of the Exhortation is the prominence Francis gives to women who are examples of holiness.  From the beginning we are asked to bring to mind the witness of our mothers and grandmothers who shaped our faith.  He cites women such as Josephine Bakhita (32); Theresa of Calcutta (100); Sts Scholastica and Monica (142).
He makes particular mention of "the genius of women" to describe women who made a significant impact throughout history, including Hildegard of Bingen, Catherine of Siena, Teresa of Avila….These women "produced new spiritual vigour and important reforms in the Church".  But, he says we must not forget that there have been many women who are now forgotten and who have "transformed families and communities by the power of their witness (12).
However alongside this elevation of women, we note expressions and examples that some commentators of the exhortation say, point to a stereotypical view of woman as "other".  For example, what exactly does Pope Francis mean by the "genius of women" – an expression that was also used by Pope John Paul II? And what are "feminine styles of holiness"? (12). Then, by giving the example of a woman who takes a step forward along the path of holiness by eschewing "gossip", some question Pope Francis' apparent association of women with gossip. "A woman goes shopping, she meets a neighbour and the gossiping starts…" (16).  He once warned a community of contemplative nuns about the dangers of gossip saying that a gossiping nun is a terrorist.  "Gossip is like a bomb.  One throws it; it causes destruction and you walk away tranquilly… know that the best remedy against gossip is to bite your tongue". (Tina Beattie:  Catholic Women gossip about Gaudete et Exultate)
Then there is the Pope's reflection on humility and humiliation that for me is problematic. "Humility can only take root through humiliations.  Without them there is no humility or holiness… Humiliation makes you resemble Jesus" (118). As some of us possibly know from our personal experience, humiliation is an overwhelming experience of being shamed and degraded by another and is painful and harmful to one's sense of self.  Humility, on the other hand, is a joyful acknowledgement of one's place in the earth community and the acceptance of one's limitations as part of the great web of life. Such acceptance is often accompanied by feelings of peace and surely leads to holiness.
Notwithstanding, Gaudete et Exultate is a challenging call to us all to undertake the journey to holiness modelling our lives on that of Jesus.
"God impels us constantly to set out anew, to pass beyond what is familiar to the fringes and beyond. …if we dare to go to the fringes, we will find God there… indeed Jesus is already there, in the hearts of our brothers and sisters, in their wounded flesh, in their troubles and profound desolation. God is already there." (135)