Prayer for the beatification of Pierre Bienvenu Noailles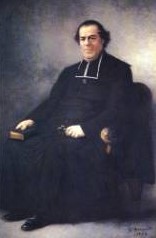 God, our Father,
you gave the Venerable Pierre Bienvenu Noailles the grace to surrender himself without reserve to your love, and inspired him to found a Family modelled on that of Jesus, Mary and Joseph. Enable us to live according to the same spirit for the extension of your Reign and your greater glory.
Grant also that we may rejoice in the beatification of your servant, Pierre Bienvenu Noailles, and grant us, through his intercession… (special intention). We ask this through Jesus Christ our Lord.
Amen