Suffering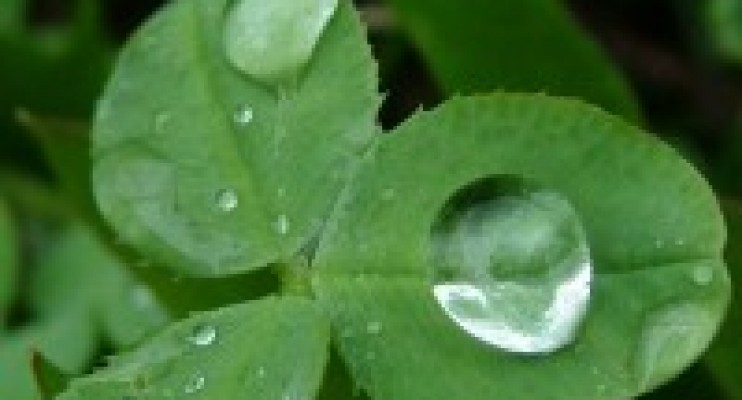 SUFFERING
"I have seen the affliction of my people…
and have heard their cry…
I know their suffering."
Exodus 3:7
---
A renowned theologian, Stanley Hauerwas, remarked that our inability to suffer would diminish our humanness, and asks, "Why should we assume that existence is only valuable when it is free from suffering?"
Yet, while we accept that suffering is part and parcel of what it means to be human, it still remains a mystery. People constantly ask questions like, Why me? Why do innocent people suffer? Why does a loving God permit evil? These same or similar questions have plagued humankind through the ages. In the Old Testament we read the story of Job who struggled to understand why innocent people suffer. His so-called 'comforters' try to convince him that his suffering is the result of his sin. Being an upright man, Job knows he has not sinned. Job has left us with one important insight: he separated guilt from suffering. This notion of retribution continued into New Testament times. In John's Gospel we have an account of the healing of the man who was blind from birth. The disciples of Jesus ask him: "Rabbi, who sinned, this man or his parents, that he was born blind?" Jesus answered, "Neither this man nor his parents sinned…" (Jn 9: 2-3).
Suffering, both physical and mental, manifests itself in many different forms – ill-health, bereavement, loneliness, poverty, tragedy, failure, misunderstanding, feelings of rejection or exclusion, injustice – the list is endless.
In Jesus Christ, put to death on Calvary, God personally entered our human story. He witnessed and experienced the magnitude of human pain. Jesus' death has not ended. He continues to suffer and die before our eyes in those who are victims of injustice today. In the word of Kahlil Gibran,
"Your cup of suffering has been fashioned of the clay
which the Potter has moistened with His own sacred tears." (from 'The Prophet')
In your own pain and brokenness you are very close to the mystery at the heart of the Church, the dying and rising of Christ. The cry of Jesus on the Cross is re-echoed today and has been taken up by the millions who have suffered unjustly down through the ages  and by those who feel abandoned in our own time:
"My God, my God, why have you abandoned me?"
His final words, however – "Father, into your hands I commend my spirit" – are an expression of complete trust as he abandons himself into the hands of a loving Father waiting to receive him.
Pope John XXIII found meaning for his suffering in contemplating the crucifix. Shortly before he died, he said to one of the attendants at his bedside: "The secret of my ministry is in that Crucifix you see opposite my bed. It's there so that I can see it in my first waking moment and before going to sleep. Look at it. See it as I see it. Those open arms have been the programme of my Pontificate. Those arms say that Christ died for all, for all. No one is excluded from his love, from his forgiveness."
When we suffer we are in solidarity with the powerless Jesus. One of Patrick Kavanagh's poems expresses this very poignantly:
"We are not alone in our loneliness,
others have been here and known
griefs we thought our special own." (from 'Thank you, Thank you').
We cannot rationalise when we come face to face with the mystery of suffering: we can only ponder, contemplate and, dare we say, praise? Job did not solve the mystery of suffering; he simply kept believing:
"God gives; God takes away. Blessed be the name of the Lord."
In weeping overJerusalem, symbolic of the whole world, Jesus wept for the pain and suffering of all. The people nailed to the cross today include the victims of war, the starving, the destitute, prisoners of conscience, rejects and outcasts of society.
All of us have been enriched by the courage, dignity and faith of people in their hours of darkness. Our suffering too will bear fruit not only in our own lives but in the lives of all those whom we may never meet. In her book, 'Sharing the Darkness', Sheila Cassidy quotes some lines from a poem by Sydney Carter:
"The blood,
shed in Salvador,
will irrigate the heart
of some financier
a million miles away."
*Deora Dé: This Irish word for fuchsia translates as God's tears.
The themes we have selected, as an addition to the short prayer for each day, are offered in the hope that you may find in them a word of comfort or encouragement for your journey. In times of sorrow and distress, may you find strength from the words of that great mystic, Julian of Norwich: All will be well, and all manner of things shall be well. Our sincere wish is that you may discover within these reflections a little word or thought to brighten your day, cheer your heart, and refresh your soul so that you will go on your way joyfully, scattering seeds of comfort and consolation. If you need us to pray for a special need simply complete and submit the form on the right hand side of this page. We at the Holy Family of Bordeaux hope you enjoyed reading this. Please leave your thoughts and comments below.
Prayer
Lord, be with me in my time of pain and suffering. Knowing that you drained the cup of suffering to the end, I place my trust in you. Help me to remain in solidarity with all who are in need of comfort and consolation today. Amen