Welcoming Refugee Families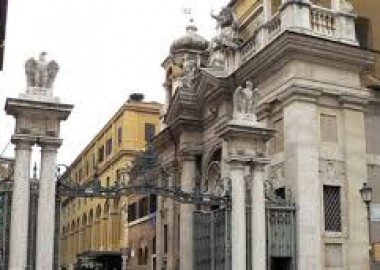 You will remember that, in his 6 September Angelus address, Pope Francis called on all European parishes and religious communities to take in one refugee family, as there is a record number of people trying to enter Europe, mostly from Syria, Eritrea, and Afghanistan.
As we witness the "tragedy of tens of thousands of refugees who flee death from conflict and hunger and are on a journey of hope," the Pope said, "the Gospel calls us to be close to the smallest and to those who have been abandoned."
The two Vatican parishes, St. Anna and St. Peter, immediately took steps to respond to this invitation. The St. Anna parish community hosts a Syrian family composed of a couple with two children, while the parish of St. Peter's Basilica, in a large apartment situated in the area of Via Gregorio VII, hosts an Eritrean family composed of a mother and five children. Three of them are already with her in the apartment. Her other two children are still in a refugee camp in Ethiopia; the Community di Sant'Egidio is working to reunite the family. They share the apartment with a young friend and her little boy.
Throughout Europe, women religious have been very open to housing refugees and have only been impeded by the lengthy official procedures through which the newcomers have to go.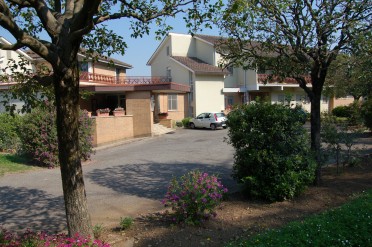 The community of the Holy Family General House has finally been able to fulfil their desire to help. Those of us who have visited the place know of the little 'gate lodge' at the entrance. It has been made ready to accommodate refugees who need a safe place to stay until they are settled either in Italy or elsewhere. The sisters are working in collaboration with the Jesuit Refugee Service (JRS) and expect their new tenants within a few weeks. They are grateful to God for the opportunity to help in some little way, no matter how small a drop it is in the ocean of needs.
Holy Family communities in Britain and Ireland have also offered accommodation for refugees and are awaiting news from those responsible for organising the efforts.