Women Religious collaborate to fight Human Trafficking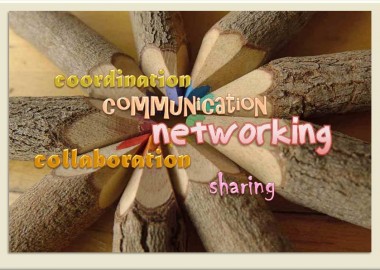 The reality and complexity of human trafficking was outlined to a gathering of 850 members of the leadership of women's religious congregations, at their meeting in Rome on 10 May. The speaker was Sister Gabriella Bottani, an Italian Comboni Missionary Sister. Gabriella is the head of the project Talitha Kum which is an inter-congregational project, born under the aegis of the International Union of General Superiors. Its purpose is to focus attention on the fight against human trafficking and the many forms of modern-day slavery that include prostitution, slave work, organ trafficking, illegal adoption, debt bondage, and forced marriage for girls.
Sister Gabriella said that the freedom of over 35 million people is denied, their dignity is wounded, and they are sold as a commodity and exploited for prostitution. She noted that statistics show that the number of people living in slave-like situations today is more than double the number of men and women taken from Africa during the transatlantic slave trade.
She stressed the need for the religious sisters from many different congregations and countries to join forces to fight this modern slavery. This cooperation is essential in order to respond to the complexity of the phenomenon, the violence of the organizations behind this industry, and the multiplicity of structural causes that sustain it, such as war, poverty, and migration. Needless to say, trafficking of people is an illegal industry. It is considered to be the third most powerful criminal activity in the world after the drug and arms trades.
The Talitha Kum project has a decentralized structure. It functions mainly as an umbrella group which coordinates networks of Sisters working at the national, regional, continental, and global levels. Talitha Kum also works with several Vatican offices, embassies accredited to the Holy See, as well as with the International Organization for Migrants, and the United State's Secretary of State.
Since 2004, when the idea of this international network was first explored, the project has grown to include 1,500 members of congregations of religious women, some 50 members of congregations of religious men, and an very large number of lay people. They are working in 17 networks, in 70 countries, in five continents. No wonder, then, that *Talitha Kum* is widely considered to be the most important organization, governmental or not, working against this criminal activity.
Sister Gabriella pointed out that human trafficking continues to grow, despite Pope Francis' numerous appeals to put an end to it. She also said that Asia and the Far East are still the main places of origin of people commercialized as goods. But she added that trafficking is growing rapidly in the Middle East and Africa. For this reason Talitha Kum is focusing much of its resources on these regions.
"Human trafficking is a chameleonic evil, hard to identify because it mixes with some of today's tragedies, at times masquerading as illegal immigration," said Gabriella. She added that according to estimates, half of the people that fall into these networks are recruited during the migratory process.
This account is based on a report by Report by Ines San Martin in the National Catholic Reporter. See here