Yahoo and the Ivory Trade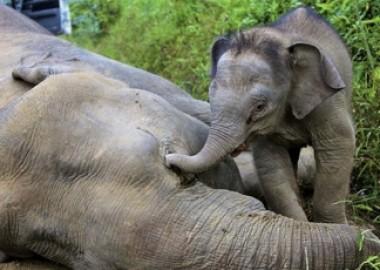 Those of us who are subscribed to AVAAZ will have received (and signed) the latest petition about Yahoo Japan's involvement in the ivory trade. Here is an extract from the notice:
"The ivory trade is pushing elephants to the edge of extinction, and Yahoo is making a killing from trinket sales in Japan! But right now we have a chance to end this corporate complicity… Several big brands like Google and Amazon are refusing to sell ivory. Yahoo is one of the few major online markets left… 100 elephants are being massacred a day, and their emotional intelligence means they understand the horror of what is happening to them. Ivory sales on Yahoo Japan are exploding, growing from around $2 million in 2010 to $7 million in 2014."
While Yahoo Japan is separate from the global firm Yahoo, the global company is its second largest shareholder and has a massive say on policy. Experts are warning that elephants could be extinct in the wild in just one or two decades, so there is no time to lose. One way to show our opposition to this crime is to cancel any connection we may have with Yahoo,  such as email accounts, until they change.