Slide 1
The Members of the Holy Family of Bordeaux
welcome you to their site.
We are an international spiritual and apostolic Family, founded in 1820, by the Venerable Pierre Bienvenu Noailles, a priest of Bordeaux, France, which brings together men and women from the various vocations in the Catholic Church: Apostolic and Contemplative women religious, Consecrated Secular Women, Associates, Priests and Youth. We share the same mission and spirit and draw our inspiration from the Holy Family of Jesus, Mary and Joseph who lived in perfect communion with God.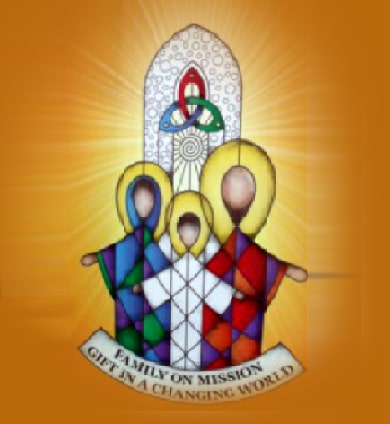 Reflections
God so loved the world… loves the world …this world, our only home,ravaged by destructive floods, droughts, deadly wildfiresdevastating weather patternsthat are becoming more…
We celebrate Easter at a time of the year when Nature awakens from her long winter sleep and new life is beginning to spring…
Every culture and religion have their own creation story – a story that answers the big questions such as: Where have we come from?…
News & Events
Source: Vatican News/ICN Lisbon's Edward VII Park was a sea of flags and international banners yesterday as up to a million young people gathered…
On International Women's Day, Pope Francis calls for an applause for women, saying "they deserve it," while praising their "tender hearts" and "ability to…
Source: Irish Catholic Media Office One year after the Russian Federation's aggression that provoked the war that is still ongoing in Ukraine, the President of…