Apostolic Sisters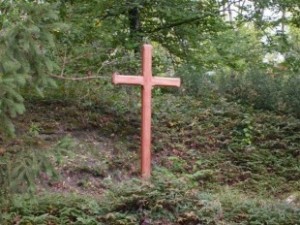 As Sisters of the Holy Family, we continue the mission of Christ, the Word incarnate: we affirm the dignity of all human beings made in the image of God, Jesus' preferential love for the poor and lowly, and his desire that one day all God's children be gathered together in unity.
As apostolic religious, we share in the missionary life of the Church. We are called to spread and strengthen the faith by what we say, what we are and what we do.
Scattered throughout the world in four continents, we may be found in cities, towns, country villages, slums… wherever the needs of the Church and society call.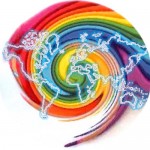 Whatever our age or state of health we continue our mission of communion by our prayer and voluntary service.
We live in communities, large or small, depending on our circumstances. The community is united around, and draws its strength for ministry, from the Eucharist, the shared word, personal and community prayer.
What we do
The first Holy Family Sisters arrived in Leeds in 1853 at the height of the Industrial Revolution. Like all religious women and men of the times, they were at the cutting edge of ministry, doing what the state was not yet able to do. They started basic education classes for children and young girls. They cared for the orphaned children of factory workers, men and women who succumbed to disease and malnutrition because of the hard working conditions. Later, they extended their work to health care and opened schools and hospitals in Britain and Ireland.
Today, while remaining alert to new needs, we collaborate with other organisations of church and society in a variety of ministries such as:
Parish Pastoral Work
Chaplaincy
Community Development
Literacy and Language teaching
Spiritual Direction and Counselling
Youth Ministry
JPIC (Human Trafficking, Support to Asylum Seekers)
MISSIONARY OUTREACH
Many of our sisters have worked abroad in Africa, Asia and Latin America. They continue to have contacts with our members in these continents, notably Sri Lanka and Lesotho, and support them in various ways.