EU Anti-Human Trafficking Day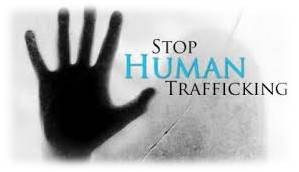 Published on 
EU Anti-Human Trafficking Day marked with commemoration of the legacy of Frederick Douglass
Minister Stanton calls on public to know the signs of human trafficking
Europe-wide prevention campaign to highlight trafficking across 24 European states
The Department of Justice and Equality and MECPATHS, an NGO collaborating with the hospitality sector in Ireland to raise awareness around Child trafficking and empower hotel management and staff to identify vulnerable children in order to help combat this crime, are marking EU Anti-Trafficking Day – which falls tomorrow, 18 October – with an event in Cork this evening to commemorate the visit of Frederick Douglass to the city in October 1845.
Mr Douglass, who himself escaped slavery, was an American anti-slavery campaigner, social reformer, orator, and a powerful advocate for society's most vulnerable. The event also coincides with the launch of the first EU-wide prevention campaign on Trafficking in Human Beings developed by the European Crime Prevention Network (EUCPN).
Speaking ahead of the event, Minister of State with special responsibility for Equality, Immigration and Integration, David Stanton TD said:
While slavery is sometimes considered in the historical perspective only, the terrible truth is that modern day slavery and human trafficking remain a reality for all too many people around the globe. There is an onus on all of us to know the signs of human trafficking and to do what we can to eliminate this abhorrent practice. I very much welcome the EUCPN's prevention campaign, which along with the existing Blue Blindfold campaign, will help draw attention to this incredibly important issue and teach people how to recognise the signs of trafficking.
The event is being hosted at the Courthouse on Washington Street in the courtroom where Frederick Douglass delivered a speech during his visit to Ireland in 1845. His legacy resonates clearly with those working to combat the terrible crime of human trafficking. The event includes a narration of the original speech given by Mr Douglass and a letter of encomium from President Michael D. Higgins.
Speaking at the event, MECPATHS representative JP O' Sullivan will say:
As a global phenomenon which is unfortunately also reflected in Ireland, Human Trafficking continues to affect countless adults and children who are held in Modern Day Slavery. This evening's event was to identify this problem and to call on each person to be aware of their responsibilities in responding. Human trafficking will persist unless we all take action to tackle it. We all have a duty to act.
In 2018, there were over 16,000 victims of trafficking identified in Europe. In Ireland, 8% of trafficking victims identified were children. The Department of Justice of Equality funds a number of important initiatives to raise awareness in the fight against human trafficking.