Prayer of the Day
Feast of St. Augustine, Bishop
August 28th, 2015
"Lord teach me your statutes."
Psalm 118 v.9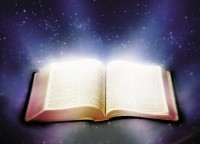 To-day is the feast of St. Augustine, 354 – 430,  who inherited his father's brilliance and stature;  but by the grace of God and his mother's constant Christian fidelity and prayers,  he was converted to Christian insights and found the fullness and power of Jesus Christ in his life.  God searched,  Augustine searched,  and the found each other.
John's letter  Chapter 4 : 7 – 16,  is a song of God's love; "Let us love one another since love comes from God and everyone who loves is begotten by God and knows God."  Anyone who fails to love can never have known God;  because God is love.  God's love for us was revealed to us when he sent his Son,  his only Son,  so that we could have life through Him.
Prayer
Lord, renew in your Church the spirit you gave St. Augustine. Filled with this spirit, may we thirst for you alone as the fountain of wisdom and seek you as the source of eternal life. Amen