Prayer of the Day
Feast of The Transfiguration Of The Lord
August 6th, 2016
"As he prayed the aspect of his face was changed."
Luke 9 : 29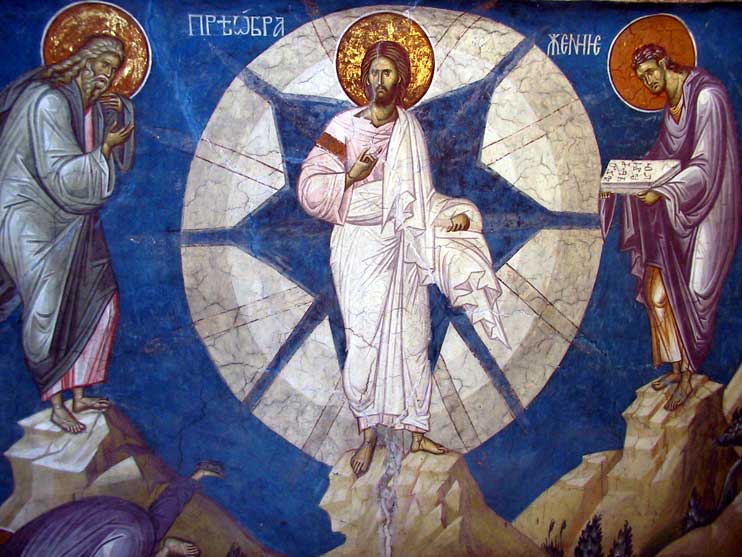 The Transfiguration reveals a present reality. The transfiguration is already within us and the world.
Peter, John, and James experienced the transfiguration of Christ because they stayed awake despite the weight of sleep. They saw for the first time what has always been. They saw the light of divinity fully manifest in a human being.   Peter misunderstood, however. "Master, it is good for us to be here; let us make three dwellings, one for you, one for Moses, and one for Elijah." We can never build a dwelling place for God.  It is, rather, God who makes us the dwelling place of divinity. This is most profoundly revealed in the Transfiguration of Jesus.
The whole of creation participates in the glory of God. Humanity alone, however, is called to the Mount of Transfiguration. It is there that Christ reveals who we are and who, by grace, we are to become.
The Feast of the Transfiguration invites us to wipe the sleep from our eyes, behold what we are, and become what we see.
Prayer
Lord, keep me always alert and awake to you, to your word, your action, and your daily presence in my life. Let me see your glory. Amen