Who was Pierre Bienvenu Noailles?
Pierre Bienvenu Noailles was an enthusiastic young priest of Bordeaux
who, at the age of 27, began to found what he then called the
Association of the Holy Family
Birth and early years
On 27 October 1793 a baby boy, Pierre Bienvenu, was born to Pierre Noailles and Madeleine Ricard in Bordeaux. He was the eighth of ten children seven of whom survived into adulthood. It was at the height of the Terror that followed the French Revolution. Because it was becoming dangerous to practise one's religion, his parents had him baptised the same day in the Cathedral of St. André. A few days later, it was turned into a depot of animal fodder for the army.
Pierre Bienvenu grew up in a closely-knit family surrounded by loving brothers and sisters. He was a lively child, daring to recklessness, precociously intelligent, self-willed but of great sensitivity of heart so that he was beloved by all. He was a charming young man, gifted and enterprising, interested in all life had to offer by way of ideas, occupations, amusements – in all except religion.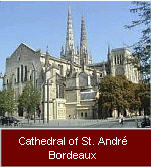 Before the Revolution, the Noailles family was quite well-off, Mr. Noailles being a businessman in the prosperous port city of Bordeaux. However, the upheaval of the Revolution caused serious difficulties for the business and almost ruined it. The Revolution also affected Bienvenu's education. He went to work when he was thirteen or fourteen years of age, first in the Préfecture. When he was seventeen Mr. Peyronnet, one of the most celebrated lawyers of Bordeaux and a future minister of Charles X, having become aware of his literary talents, took him into his office as his secretary.
It was then he began to study seriously. A brilliant young man who succeeded at everything he undertook, he could have had a great career in a number of professions. But God entered his life and another unexpected destiny was offered him.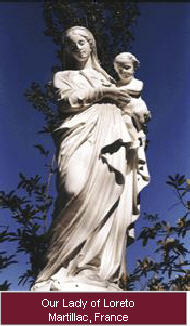 Religious formation
Religion, for Pierre Bienvenu at that time, was little more than a "rather vague type of sentimentalism of which he knew nothing in practice". In 1810, having come into contact with a priest, Fr Martegoutte, and some other young people, he helped to found a study circle called the Society of Christian Friends. It was open to everyone, notably to university students, aiming to impregnate these sectors with a Christian spirit. In this way he discovered another type of priest, those who had risked their lives during the Revolution and given a powerful witness of faith.
It was with of one of these, Fr Dinety, that Pierre Bienvenu prepared for his first communion. They met for one hour each day for eighteen months and it proved to be a most decisive period in his life. He was a young adult of twenty years when he finally received Holy Communion and shared in the Body of Christ.
His First Communion was a key event in the life of Pierre Bienvenu. On the eve of that day he went into the cathedral, the place of his baptism, to pray before the statue of Our Blessed Lady and had a mystical experience of the infinite mercy of God. It filled him with an unforgettable joy that ever after remained for him a reference for what true happiness could be.