Prayer of the Day
Feast of St. Stephen of Hungary
August 16th, 2017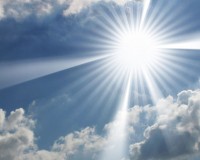 "Jesus said; 'For where two or three are gathered in my name,  I am there among them.'" (Matthew 18 : 20)
Jesus illustrates his teaching on forgiveness with the parable about peace and reconciliation.
St. Stephen of Hungary, 975 – 1038,  first King of Hungary and its Patron Saint,  worked for the conversion of his people to Christianity.
The prayer for each day has been prepared by various members of the Holy Family Association. All who visit our website are remembered in prayer. If you would like us to pray for a particular need, simply complete and submit the form on the right hand side of this page. You may wish to leave a comment in the space below.