The Lay Members of the Holy Family of Bordeaux are women and men of all ages, married and single, as diverse as the general population in every way. They share one common identity with all other members in the Family of Pierre Bienvenu Noailles.
In the words of one member
"Drawn by the spirituality of our Founder, we live the spirit of the Holy Family
in union with the other members of the Association in our own particular way
as laypersons in our families, our workplaces and our local communities."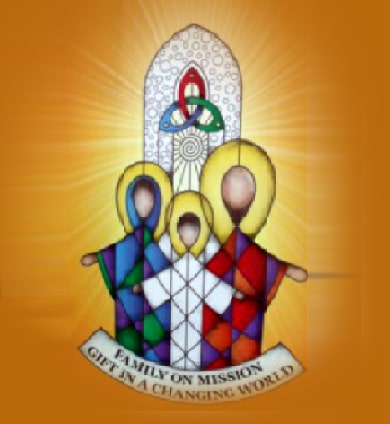 A Lay Member's Story
…It was in 1996 that I was introduced to the Holy Family Association in Rock Ferry and, over the course of 2 years, I was guided by an Apostolic Sister and a Lay Member. Then, along with 5 new friends, I made my commitment in the Holy Family Association in 1998.
Today I feel very blessed and thankful to Pierre Bienvenu Noailles for bringing together the 5 vocations of the Holy Family Association, as we support each other with our spirituality, guidance and friendships. The gatherings we share are proof that we have a strong affiliation but we still have room to grow, not only in numbers but within ourselves. The Faith talks have certainly been an inspiration for me and opened my mind more to things happening all around me and being grateful for everyday living – sights, sounds, nature, people and reaching out to possibly make a difference in someone else's life each day.
Although my faith journey has had a lot of ups and downs, my faith is extremely important to me today. I really appreciate the 'inner voice' that urged me forward when it did. The friends I have had on the paths I have taken on my journey over recent years are truly friends for life and even though we don't see each other regularly, I know and trust that their thoughts and prayers are given and returned unconditionally.
Every day on waking, before getting out of bed, my prayer is: "Dear Lord, I thank you for the gift of this day and I pray that You'll be with me as I work, rest and play".
Today, my Faith journey is thankfully being continued with a good support network of Family and Friends in the Holy Family Association.
Margaret Ramsey
Holy Family Lay Member